4 Reasons Why You Should Visit Your Dentist For Teeth Whitening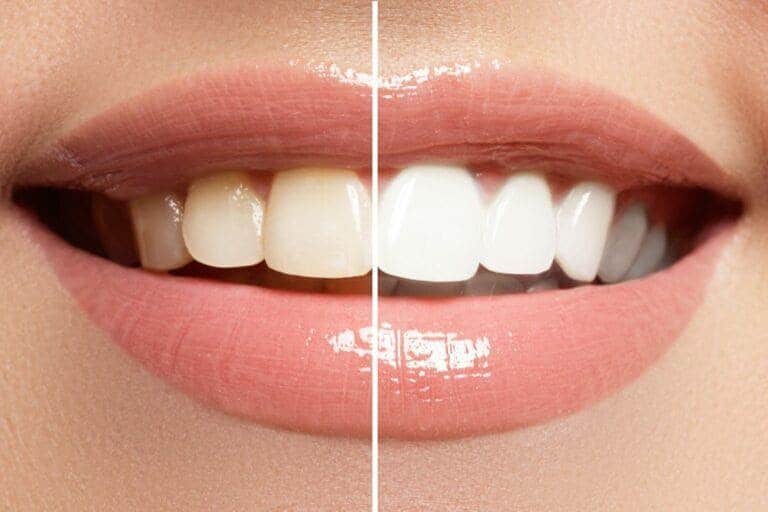 Teeth whitening is one of the most popular procedures performed at a dentist's office. Not only does it do wonders for your smile, but it also helps to maintain oral hygiene in the long run. And yet, many people choose in-home dental kits and DIY methods, many of which have been known to damage the enamel of teeth, if overused. 
While the latter may seem to be a quick fix, it's always preferable to get your teeth cleaned and whitened at a dentist's office.
What does an average dentist's appointment for teeth whitening involve? First, your dentist will proceed to clean and polish your set of pearly whites. The dentist will then apply a whitening element on the surface of your teeth very carefully and leave it on for a few minutes. Depending on the degree of discoloration and the natural color of your teeth, you will witness positive results as far as lightning is concerned. 
Listed below are some reasons why you should fix a dentist's appointment ASAP for the same: 

Have a job interview and want to look your very best? Don't make a last-minute sojourn to the nearest store for teeth whitening products, or worse, look for home remedies online. While there is a high probability that they might not do anything, there is also a chance that such whitening creams may also cause white, unsightly stains. That's the last thing you'd want before a life-changing interview! 
On the other hand, dentists thoroughly inspect your teeth and suggest methods that are best suited to YOUR oral health. Teeth whitening services offered by dentists are not only effective, but they are safer too. Moreover, procedures are super-fast, usually lasting from 30 to 90 minutes! 
Tartar and smoking stains might remain unaffected no matter how many whitening products one uses. If you want long-term results, then make sure that you opt for dentist teeth whitening services in Mount Pleasant. 
Most rinses may simply remove faint stains from your teeth. On the other hand, treatment plans offered by dentists may not only restore the natural sparkle of your teeth but also enhance it within a single visit. 
Early signs of tooth decay are spotted
When you make an appointment for teeth whitening services, the dentist will also assess the overall condition and health of your teeth and gums. This can be critical to preventing issues such as gum disease and cavities.
Bleaching can irritate your gums while using whiteners excessively may cause your teeth to become grey. At the same time, whiteners may not be recommended for pregnant women and for those with sensitive gums. It's always best to choose a professional for matters pertaining to your health and it should be no different when it comes to oral health and hygiene. 
Prime Dental PA offers professional, quick, and effective teeth whitening services in Mount Pleasant, PA. If you want to brighten your smile, then book an appointment with us today! Call (724) 547-0690 to discuss your options.