5 Must-Do Hacks from The Lucas Dentistry Book: Expert Dental Tips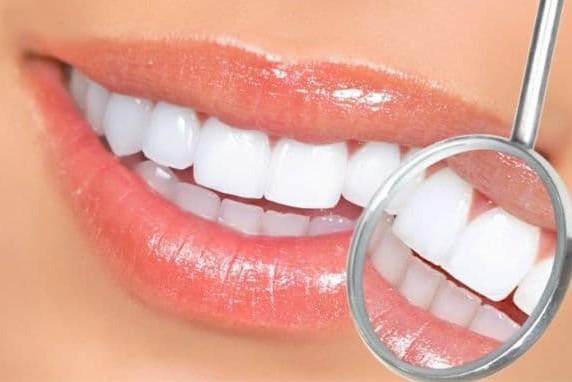 Good oral hygiene is key to maintaining healthy gums and overall oral health. From brushing regularly twice a day, reducing caffeine to flossing, and more, everything decides the quality of the smile you wish to flaunt. However, if you have gone by the book and still feel that your oral health quality isn't up to the mark, chances are you are missing out on the details of your basics.
This is where the expert difference comes in.
This blog shares the lesser-known tips for impeccable dental care from our expert Dr. Tatiana Lucas that most people tend to miss out on.
TIPS FROM DR. LUCAS DENTAL CARE BOOK
YOUR TYPE OF BRUSH


Brushing regularly twice a day isn't enough. Your choice of brush plays a role as well. Never brush aggressively, as it can hurt your teeth and gums. Invest in a soft bristles brush to avoid any irritation. Also, the technique matters too. Move your brush in small circular motions while brushing from front to back and the top of every tooth.

FLOSS ONLY ONCE A DAY


Overflossing can damage your gums while widening the gap between your teeth. However, don't avoid flossing altogether. It is highly beneficial in removing bad breath, food particles, among other debris. Gently push the floss away to the gumline with up and down motions before hugging the side of the tooth.

INCLUDE A TONGUE SCRAPER IN YOUR DAILY ROUTINE


This is one holy guideline from Dr. Lucas's dental care book. Rather than depending on the backside of your toothbrush, invest in a quality tongue scraper to clean residues off your tongue. Agitate the papillae to free the debris to avoid the last-night food narration.

CONSIDER A DIFFERENT TYPE OF FLOSS


Flossing is beneficial but is also highly time-consuming. If you are someone who's constantly rushing through thighs or would not like to dedicate much time after flossing, try floss picks or interdental brushes to get the job done. It also proves helpful when you are on the move or a vacation.

HYDRATE YOURSELF WELL


Water has many health benefits, including oral health. If you opt for sugary drinks, including energy drinks or any other beverage, consider replacing them with water. Limit your caffeine intake and reduce starchy food and sugary foods. Sip unsweetened tea if water is too bland or infuse fruits for some taste. Avoid drinking soda or juice.

Having good dental care standards from infancy to adulthood can help people keep their gums and teeth healthy. Additionally, it's vital to consult a professional to keep track of the effectiveness of your dental standards and overall dental fitness. A brief time with a reliable dentist can ensure your peace of mind while knowing that your dental health is up to par.
Dr. Lucas's dentistry team uses the latest technologies and modern methods with in-depth knowledge to equip you with the best care standards for your oral hygiene. If you would like to know how we can add value to your dental wellness, browse our website or feel free to connect with us directly.