5 Steps To A Beautiful Smile with Invisalign Treatment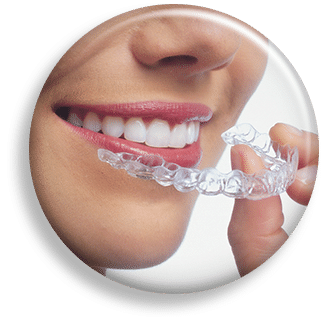 If you are thinking about straightening your teeth, you may want to consider wearing clear aligners instead of traditional braces. Along with being aesthetic, wearing Invisalign (a popular brand of clear aligners) can be a useful way to treat your misaligned teeth.
Let us walk you through the 5 steps to follow for the cheapest Invisalign treatment in detail.
STEP 1: Discuss with your dentist to know more about Invisalign.

When you find out about your misaligned teeth, you can ask your dentist about different teeth alignment options. Invisalign treatment may not always be suitable in some complex misaligned teeth cases. For that reason, it is better to ask your dentist to know if you are eligible for Invisalign treatment. The first step to getting this treatment is to know the concept, benefits, process, and aesthetic appeal of Invisalign treatment.

STEP 2: Plan a customized Invisalign treatment

Your dentist will develop a customized Invisalign treatment by performing some tests. They will ask for a digital x-ray image of your teeth, imprints, and pictures of the inside and outside of your mouth. After this, the dentist will access the details and explain to you a proper treatment plan. It is important to note that the length of the treatment plan and the number of aligners can vary from person to person based on teeth misalignment complexity.

STEP 3: Wear Invisalign.

As and when your customized set of Invisalign arrives, your dentist will give you clear instructions on wearing and maintaining them. Make sure to follow every instruction carefully to achieve the best results.

STEP 4: Change the aligners and visit your dentist.

As explained by your dentist, make sure to change the aligners. Make sure to visit the dentist as recommended without fail. Your dentist will check the progress of your teeth alignment and ensure that your teeth movement is in line with the treatment plan. After your treatment plan is over, you can check your aligned teeth. Congratulations! You can now enjoy straight teeth.

STEP 5: Wear the retainers provided by your dentist.

After the alignment is complete, your dentist will ask you to wear retainers to hold on to the progress you have made after the treatment. It is necessary to wear the retainers to achieve the best results. Not wearing them can undo all the efforts you and your dentist have put in towards the alignment of your teeth.
How to know if you are eligible for Invisalign treatment?
If you have crowded or crooked teeth that are embarrassing to you or preventing you from achieving optimal oral health, Invisalign treatment could be the right solution for you.
Why choose Prime Dental for Invisalign treatment?
At Prime Dental, we make sure to offer ethical and effective oral services using the best grade technology and equipment in a comfortable setting. If you are looking for the cheapest invisible braces, get in touch with us for a complete consultation.