Oral Health 101: A Guide To Dental Implants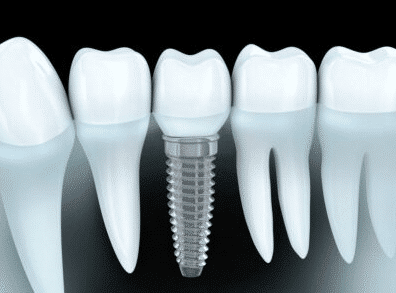 Missing teeth can be extremely distressing. If you are hiding your smile because you are too conscious about it, dental implants may be the answer to your problem. Not only will it fabulously complete your smile, but it will also blend well with your other teeth.
At Prime Dental, we offer single tooth, complete dental implants as well as full-arch fixed implant bridges at our Mount Pleasant, PA. In this blog, we will present you with an overview of this treatment plan:
Why Is Tooth Replacement Important?
People often ignore a missing tooth, especially those that are not in view. But, this can lead to a number of problems.
Firstly, the other teeth in the vicinity may start to shift to make up for the empty space. In addition to this, your exposed soft gum tissues will become susceptible to injuries because of the missing tooth. It may also cause significant changes in your facial appearance because of the loss of jawbone density over time.
Getting implants at our dental implant clinic in Mount Pleasant, PA is an effective solution against all these issues.
The Process
Once you decide to go on this route with your dentist, they will conduct an examination of your oral health to see whether you are eligible for dental implants. If you are a good candidate, a tiny incision will be made in your gum tissue in order to reach the bone and to facilitate implant placement. The next step will be performed after 3-6 months after the site is sufficiently healed. A connecting element – known as an abutment – will be fixed onto the implant so that it holds the crown in place. That's it!
What Are Full Mouth Implants?
While most choose to replace a single tooth or two, there is also the option of getting dental implants for all teeth or to replace most of them. This procedure involves replacing missing spaces or decayed teeth with natural-looking implants that are fixed to the jawbone with the help of titanium.
For seniors, this is an effective alternative to dentures because they don't have to detach and clean them every day. While dentures need replacements as they undergo wear and tear, implants work just like normal teeth and make speaking and eating a breeze! Full mouth dental implants can be considered to be a valuable, long-term investment as it enhances one's quality of life.
Well-maintained dental implants have high success rates and they inevitably last longer than traditional alternatives, provided that the patient follows his/her dentist's advice and maintains dental hygiene.
At Prime Dental, we use the latest tools and techniques and have specialists to make your smile healthier and beautiful. Here, you will gain access to the right professionals who have years of experience as well as a friendly environment that will put you at ease. If you would like to explore your options and know whether you are a good candidate for single or complete dental implants, then book an appointment with us today.