Crowns and Bridges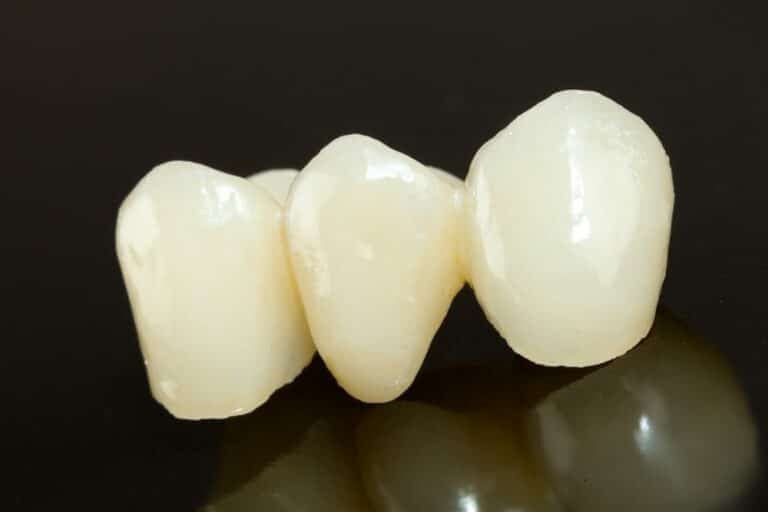 Dental crowns and bridges are custom-fitted tooth prosthetics that are used to replace or restore damaged or missing teeth. Crowns – also known as caps – are fixed over the surfaces of natural tooth structures or dental implants. Bridges are used to fill in the gaps left by missing teeth and are anchored in place by the natural teeth or crowns nearest the empty space. Both crowns and bridges are non-removable and must be cemented in place by a licensed dentist. Patients who get crown or bridges to restore their smiles achieve both the function and appearance of natural, healthy teeth.

Did you know…

that the Etruscan civilization were the first to use crowns as a means of restoring damaged teeth? In fact, the materials they used – ivory, gold, and bones – were still the standard in dentistry as recently as the 20th century, when porcelain crowns were first invented. Today, crowns and bridges are customized specifically for the patient's bite and can usually be placed in as little as one or two dental visits. With proper cleaning and regular dental check-ups, crowns and bridges can last many years, or even a lifetime.
Frequently Asked Questions
Is a crown or bridge right for me?
If you have a tooth that is damaged or decayed, but still intact, a dental crown may be right for you. If your tooth is missing, but its former position is surrounded by other tooth structures, a bridge may be the solution for you. Schedule an office consultation to determine whether you could benefit from crowns or bridges.
What should I expect when I have my crown or bridge placed?
If you are a candidate for a crown or bridge, your teeth will be reduced to ensure a proper fit. An impression will then be taken of your bite and used to fabricate a mold for the crown or bridge. If you are choosing porcelain prosthesis, its color will be matched to the natural shade of your other teeth. If a dental lab is making your crown or bridge, you may be fitted with a temporary restoration until the permanent one is ready for placement.
Do I need to follow any post-treatment care guidelines?
Your teeth will need time to heal following the crown and bridge placement process, so it is normal for you to experience some sensitivity – especially to hot and cold. Additionally, you may experience soreness in the gums surrounding your restorations, though this is usually manageable with ibuprofen and should subside within a few days.
Removable Dentures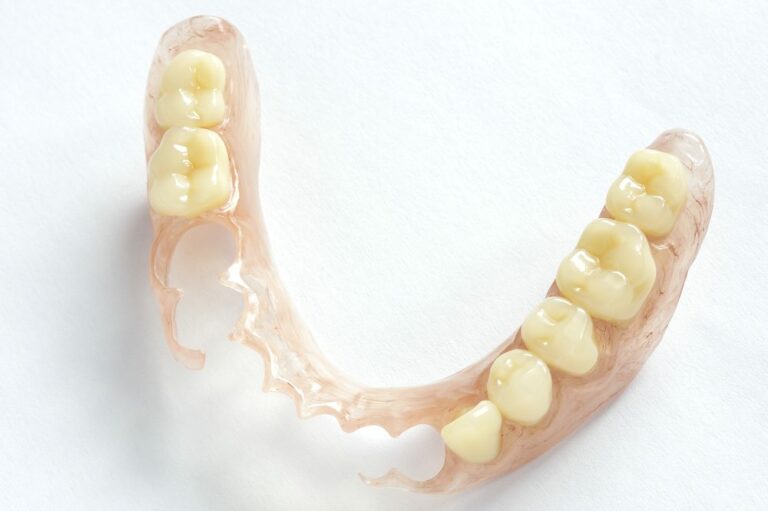 Dentures are removable tooth prosthetics designed to look and function like natural teeth. For thousands of years, some form of denture has been used to fill in the gaps left by missing teeth, although today's dentures are much more advanced and easier to care for. Most dentures are composed of replacement teeth attached to plastic bases that take on the appearance of the gums. They are used to compensate for one or more missing teeth, and are available as partials and complete sets of teeth. Many dental patients elect dentures for tooth replacement if they are not candidates for dental implants or are otherwise looking for a tooth replacement option that is more affordable and budget-friendly.

Caring for Your Dentures

Your dentures are custom designed to fit your smile, but did you know that improperly caring for them can cause them to become distorted? Most removable dentures must maintain moisture to retain their shape. Be sure to wash them after eating, gently clean them once daily, and allow them to soak overnight in a denture soaking solution. This will keep your dentures clean and free of stains, which ultimately helps your smile look its best.
Frequently Asked Questions
How do I know if I am a candidate for removable dentures?
If you are missing one or more teeth and thinking of getting dentures, you will first need a professional consultation with a dentist experienced in denture placement. During this time, you can explore your tooth prosthetic options, ask questions, and make a decision as to whether dentures are right for you.
What should I expect when being fitted for dentures?
Your gums must first be prepared before you can begin wearing dentures. If you need one or more teeth removed, the process could take several months while you wait for your gums to heal from the extractions. An impression will then be taken of your gums and the supporting bones beneath the gum, which will be used to fabricate a complete or partial denture in a dental lab.
Will I need to follow any special after-care instructions?
Once your dentures are ready, you can begin wearing them on a daily basis. Expect the first few weeks to be an adjustment period, during which time you will adapt to the feel of your new dentures, as well as learn how to manipulate your tongue and cheek muscles to keep them in place. You may also experience slight irritation or soreness from the initial denture wear although this should subside after a few days or weeks.
Dental Implants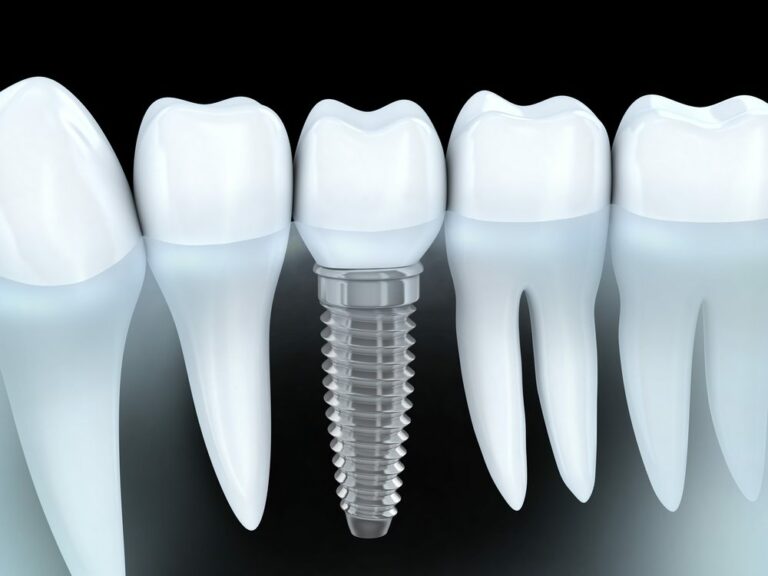 Dental implants are surgical-grade root devices that support permanent tooth prosthetics that are manufactured to last a lifetime. These artificial roots are anchored in the bone beneath the gums where they become fused into the jaw. A crown is mounted atop the implant for a long-lasting and natural looking smile. Many dentists and patients prefer dental implants because they offer the same function as natural teeth and also help prevent bone atrophy in the jaw. Dental implants may be used to replace a single missing or damaged tooth or to restore an entire smile.
Did you know…

that approximately 30 million people live with no natural teeth in one or both jaws? But more and more dental patients are opting for dental implants as a means of tooth replacement. The American Academy of Implant Dentistry reports that 3 million people currently have dental implants – a number that is rapidly growing by about 500,000 per year. Modern titanium implants were first developed in the 1950's, but archeologists have determined that ancient Egyptians and Mayans were the first cultures to implant artificial teeth.
Frequently Asked Questions
Are dental implants right for me?
You may qualify for dental implants if you have missing, broken or severely decayed teeth and are in relatively good overall health. The only way of determining your eligibility for implants is to consult with an oral care provider to identify whether you have adequate bone support and healthy gums that will support the new tooth structure.
What should I expect if my dentist and I decide dental implants are right for me?
The placement of dental implants is a multi-step process that typically takes between 6 and 9 months to complete. It begins with a surgical procedure during which a titanium rod is placed where a previous natural tooth root once was. The gums are sutured shut over the implant, where is will stay for several months while it heals and begins fusing with the surrounding bone. Due to the nature of implant placement and its average procedure time of between 1 and 2 hours, you'll be sedated and/or anesthetized for the duration of the treatment. At the conclusion of the healing period, you'll return to be fitted for permanent crowns and have them placed.
What type of post-treatment care will I require?
It is normal to experience some discomfort, including bruising and swelling following a dental implant procedure. However, inflammation and pain may be managed with over-the-counter medications, hydrocodone, or codeine. You may be asked to eat only soft foods for approximately 2 weeks until the surgical site heals.
Inlays and Onlays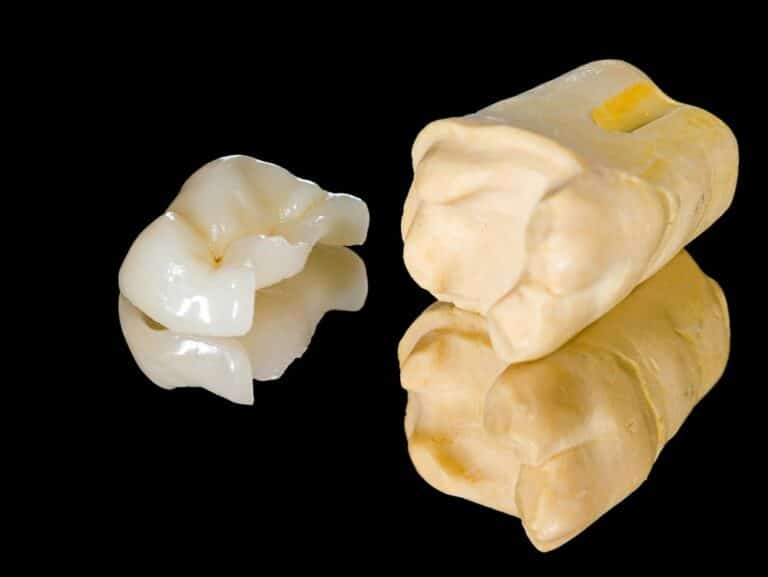 Inlays and onlays are dental restorations that are more extensive than dental fillings but less so than caps and crowns. They are typically formed in a dental lab and are made of gold, porcelain or resin depending on the patient's needs and aesthetic goals. An inlay refers to a restoration that is formed to fit the center of a tooth, whereas an onlay refers to a restoration that encompasses at least, one cusp of the tooth. Both inlays and onlays are bonded to the surface of damaged teeth and matched to the color of the surrounding teeth.
Did you know…

that inlays and onlays can serve as alternative treatments to dental crowns when you have a broken or damaged tooth? When fillings are not enough to adequately repair a tooth, an inlay or onlay can be custom-created to fit securely onto the tooth's surface. Depending on the materials used, the restoration can be created to appear natural and will have the same function of an organic tooth. Inlays and onlays have extremely high success rates and because they are custom made for each patient, most last longer than traditional fillings.
Frequently Asked Questions
Am I a candidate for an inlay or onlay?
You could be a candidate for an inlay or onlay in if you have moderate tooth damage or decay and are in search of an alternative restoration option to a crown or cap. Schedule a dental consultation for a complete examination and to find out if an inlay or onlay is right for you.
What should I expect when I get my inlay or onlay restoration?
Your inlay or onlay restoration will be completed over multiple dental treatments. First, your tooth will be prepared for treatment, and an impression will be taken to serve as a mold for your new restoration. You may be fitted with a temporary restoration while your permanent inlay or onlay is fabricated. Once completed, you will return to have the temporary restoration removed and the permanent one bonded to the surface of the teeth.
Do I need to follow any post-treatment care guidelines?
Special care needs to be given to your teeth while temporary restorations are in place. It is important to avoid sticky or hard foods that could cause significant damage to temporaries. Once you receive your permanent inlay or onlay, you can resume normal eating, brushing and flossing habits.
Root Canals
Root canals are valuable dental procedures used to treat and preserve teeth with badly infected roots. The pulp is the live portion of the tooth that extends into the root and contains nerve endings and tissues. When it becomes infected, patients can experience pain, swelling and even total tooth loss unless treated. Root canals remove the damaged parts of the tooth and infected root. In some cases, an antibiotic is prescribed to help prevent further infection within the tooth. The organic portion of the tooth that remains may be restored using a cap or crown that provides a natural appearance and normal tooth function.
 Many patients associate root canals with pain and discomfort.

But local anesthetics and advancements in modern dentistry have made root canals highly tolerable procedures that are often no less comfortable than getting a standard filling. Upon completion, a restored tooth that has undergone a root canal will blend in with surrounding teeth – virtually undetectable to the average eye. More than 9 out of 10 root canal procedures are successful, and most treatments last many years or even a lifetime.
Frequently Asked Questions
Am I a candidate for a root canal?
You could be a candidate for a root canal if decay or damage has allowed bacteria to infect the pulp inside your tooth. A root canal could also be the right treatment for you if you prefer to preserve as much of your natural tooth as possible instead of extracting both the healthy and diseased portions of your tooth. For more information about root canals and whether they are right for you, schedule a dental exam and consultation at your earliest convenience.
What should I expect during my root canal treatment?
If you decide to undergo a root canal, the first step in your procedure will involve a local anesthetic. Once your tooth root is numb, the diseased portion of your tooth pulp will be removed and potentially treated for bacterial infection. The tooth will then be sealed and filled before being restored with a crown.
What type of post-treatment care is required after a root canal?
It is normal for teeth to become inflamed after a root canal, potentially causing sensitivity for the first several days following treatment. However, normal brushing and flossing habits can be resumed immediately after treatment and restoration is complete.
TMJ Treatment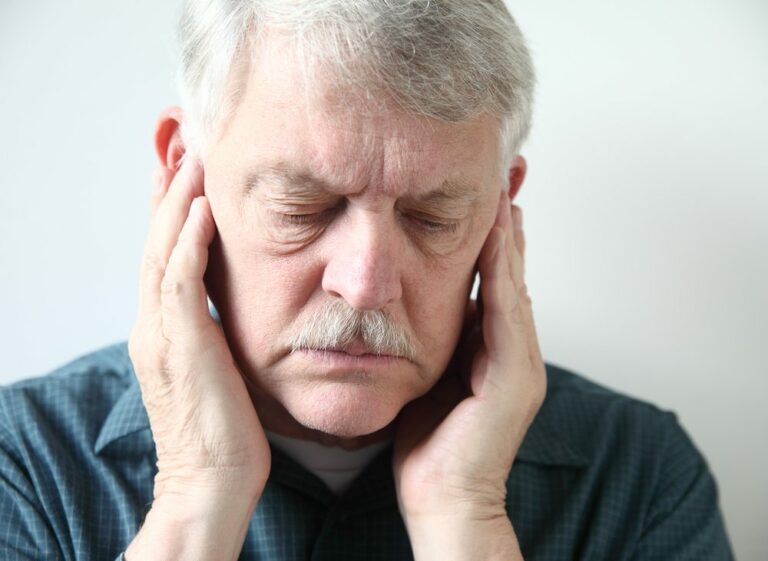 TMJ refers to the temporomandibular joint, which is the bone structure, muscles and connective tissues that surround the jaw and control chewing. When patients experience disorders of this joint, they are said to have a temporomandibular joint disorder or TMD. Symptoms of TMD include pain and tenderness near the jaw, as well as popping or clicking in the joint when speaking or chewing. There are many ways of treating TMJ disorders, ranging from non-invasive therapy and bite splints to injections or surgery. Left untreated, however, TMJ disorders can lead to headaches, muscle pain, malocclusion and tooth damage from grinding or clenching.
Did you know…

that TMD alone is not a disorder, but instead a collection of disorders that affect the temporomandibular joint? It is the second most common pain-causing musculoskeletal condition in the U.S. according to the U.S. National Institute of Dental and Craniofacial Research, as many as 12 percent of Americans may suffer from some type of TMD, with women twice as likely to be affected than men. But despite the prevalence and wide availability of treatment, only one out every three people with TMD fails to seek treatment.
Frequently Asked Questions
How do I know if TMJ treatment is right for me?
You will first need to be formally examined and diagnosed with TMJ disorder. Dr. Lucas will evaluate the extent of the condition and determine what course of treatment is best for you. Usually, the initial approach involves conservative treatments, such as self-care, physical therapy and bite guards. Medications may also be used to relax the jaw or relieve pain. Patients who do not respond to conservative treatments may be considered for surgery or joint injections.
What should I expect if I undergo treatment for TMJ by my dentist in Mount Pleasant?
TMJ treatment varies from patient to patient, so your experience may be very different than someone else's. You'll probably be asked to adopt certain lifestyle changes to help facilitate rehabilitation in your jaw. For example, you may be asked to avoid sudden jaw movements, such as yelling or yawning. You may also need to begin sleeping on your back and take steps to reduce your stress levels.
Will I need to follow any special post-care instructions while being treated for TMJ?
Your post-treatment care instructions will vary according to the type of treatment you receive. If you undergo an aggressive treatment, such as surgery, you may be temporarily subject to an all-liquid diet. You'll also need to apply ice to the face to minimize swelling and also keep the surgical site clean and dry.
Veneers and Laminates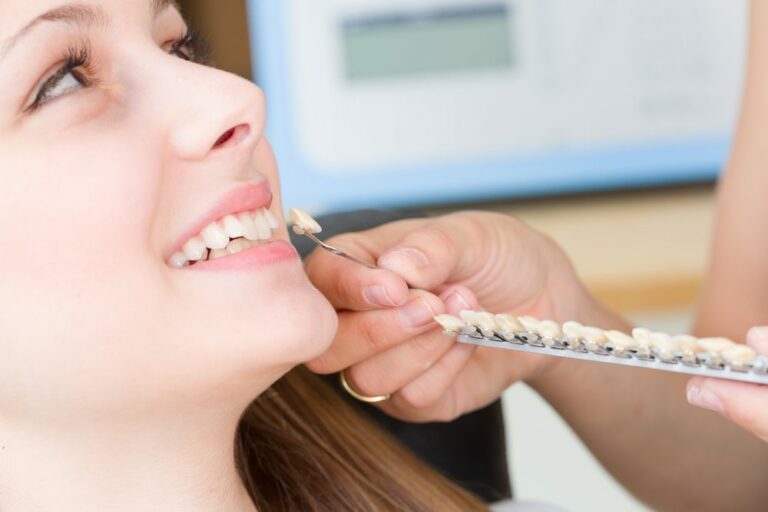 Dental veneers – also known as laminates – are used to cosmetically enhance the appearance of one or more teeth. Veneers are very thin, porcelain or resin shells that are customized for a desirable color and shape. They are bonded to the surface of the teeth to reshape broken, misshapen or irregular teeth, as well as provide a solution for discolored teeth that do not respond to traditional whitening treatments. Patients with veneers typically achieve a natural tooth appearance that is well-tolerated by the gums and also resistant to future stains.
Did you know…

that dental veneers are a conservative way of completely making over your smile? In fact, veneers are a go-to cosmetic procedure that has become popular with celebrities who want a brighter and more symmetrical smile. Miley Cyrus, Hilary Duff and Ben Affleck are just some of Hollywood's elite who have seen a cosmetic dentist for laminates. Fortunately, affordability and accessibility make it easy for anyone to get dental veneers – including patients.
Frequently Asked Questions
Am I a candidate for dental veneers or laminates?
Dental veneers may be right for you if you are looking for an alternative to crowns and caps. Veneers can help you if you have gaps between your teeth or teeth that are broken, chipped, irregularly shaped or misaligned. To find out more about whether dental veneers are right for you, contact a cosmetic dentist to schedule a consultation.
What should I expect when I get my dental veneers?
Before dental veneers can be placed on the teeth, the surface of the teeth must be prepared for bonding. After administering a local anesthetic, your dentist will buff away approximately half a millimeter from the surface of the teeth. You'll then bite into a mold that will be used to form your veneers in a dental lab. When the veneers are ready, you'll be asked to return to have them fitted, bonded and adjusted for shape and color.
Will I need to follow any post-treatment care instructions?
There is no special care required for dental veneers, and normal brushing and flossing can be resumed immediately. Because veneers are usually placed over the course of two appointments, it is normal to experience some sensitivity between the first and second visit when the teeth have been reduced in preparation for bonding.
Teeth Whitening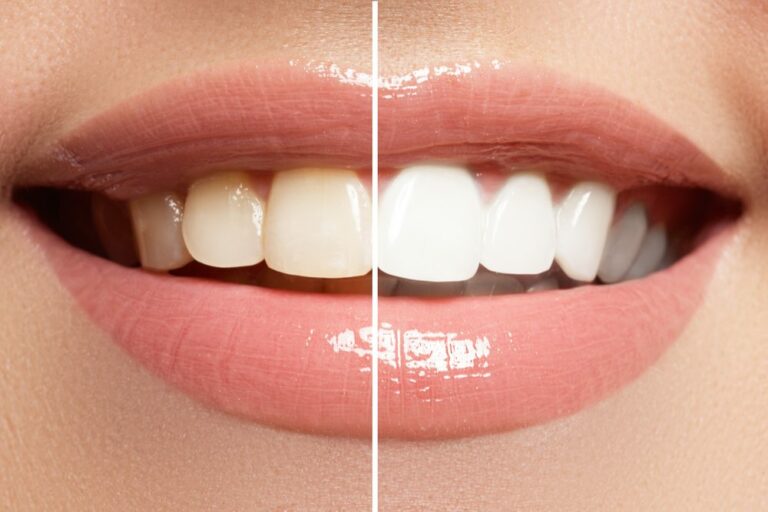 Teeth whitening procedures are used to brighten the appearance of a patient's smile – sometimes by as many as 5 to 10 shades in a single session. According to the American Dental Association, teeth whitening procedures have become some of the most popular esthetic dental treatments among patients throughout the country, including. Professional teeth whitening services can be performed in an office setting or prescribed for take-home use by a patient. In comparison to over-the-counter teeth whitening treatments, professional whitening uses stronger whitening agents that deliver faster and more effective results.
Did you know…

that the teeth naturally darken as we age? Furthermore, certain foods, beverages, medications and habits can contribute to a darker, yellowed, or stained smile. However, it is possible to erase years of stains in a single professional whitening session and sustain those results for many years with proper maintenance. According to the American Academy of Cosmetic Dentistry, professional whitening is best maintained by a combination of good oral care and take-home whitening treatments as recommended by your dentist.
Frequently Asked Questions
Am I a Candidate for Teeth Whitening?
You may be a candidate for professional teeth whitening if you are experiencing discoloration, but otherwise have healthy teeth and healthy gums. Schedule a consultation with a dentist to find out if tooth whitening could be right for you. Some patients, such as those who are pregnant or sensitive to whitening agents, may not be candidates for professional whitening.
What Should I Expect When I Get My Teeth Whitened from my dentist in Mount Pleasant?
Teeth whitening consists of a thorough cleaning and polishing of the teeth, with all debris carefully removed. Your dentist will then protect your gums before applying a whitening agent to the surface of your teeth. The product will be activated and left on the teeth for several minutes before being washed off with water. Your results will vary according to the natural shade of your teeth and degree of discoloration, but it is normal for patients to experience a lightening of several shades in a single visit.
What Type of Post-Treatment Care is Required After Having My Teeth Whitened?
It is normal to experience some tooth sensitivity following a professional whitening treatment. You may be instructed to avoid consuming highly pigmented beverages for at least 24 hours to prevent the teeth from becoming stained again. Examples include tea, coffee and wine. Depending on your results and long-term teeth whitening goals, you may also be sent home from your procedure with an at-home whitening kit for later use.
General Dentistry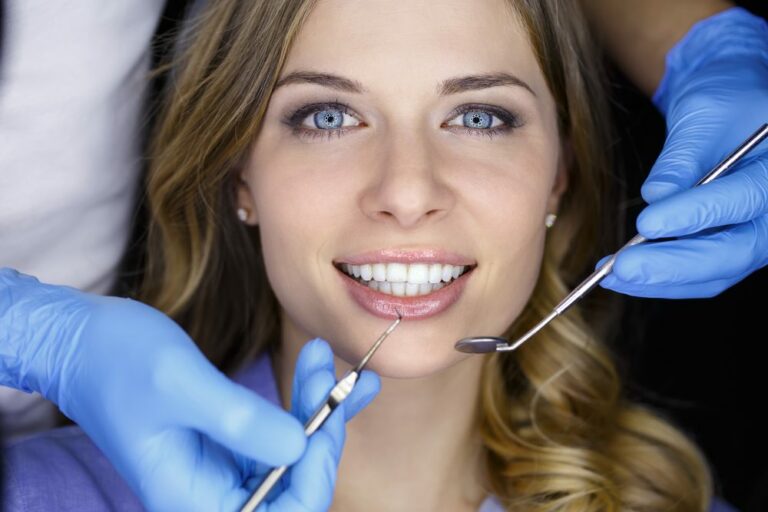 General dentistry encompasses a broad range of diseases and disorders of the oral and maxillofacial region. Everyone should see a general dentist for routine oral health examinations, twice-yearly cleanings, and treatment of routine oral health complications, such as minor tooth decay. General dentistry is as much about prevention as it is about treatment. Patients who visit a general dentist can expect professional oral health care, as well as education and advisement about self-care between office visits.

Did you know…that the American Dental Association recommends that every American visit a general dentist a minimum of one time every six months? Doing so can aid in the detection of decay, oral disease and other dental health problems before the progress and become severe. If you are at risk for certain complications or have a history or periodontal disease and advanced decay, you may need to visit your general dentist on a more frequent basis. Patients who visit their dentist regularly and as recommended are more likely to retain their natural teeth and enjoy a lifetime of good oral health.
Do I need to visit a general dentist?Frequently Asked Questions
Yes. Even if you are not currently experiencing any symptoms of tooth decay or gum disease, it is important to visit your dentist for a thorough examination and cleaning. Despite daily brushing and flossing, your teeth can still accumulate tartar that can harbor bacteria. These bacteria can lead to gum disease and tooth decay if not professionally removed at your dentist's office.
What should I expect during my dentist visit?
Your visit will begin with a general inspection of the condition of your teeth. If you have not been to the dentist in a while, your dentist may order x-rays. An oral hygienist will then use special metal instruments to gently scrape away tartar along your gum line. Later, your dentist will review your x-rays and discuss any symptoms you may have been experiencing. He or she will then make a recommendation for treatment (if applicable) and answer any questions you may have.
Are there any special instructions I need to follow after seeing my dentist?
Based on the results of your dental check-up, your general dentist may recommend that you return for treatment or follow a special at-home oral care plan. You may also be referred to a dental specialist for treatment of advanced oral health conditions.
Cosmetic Dentistry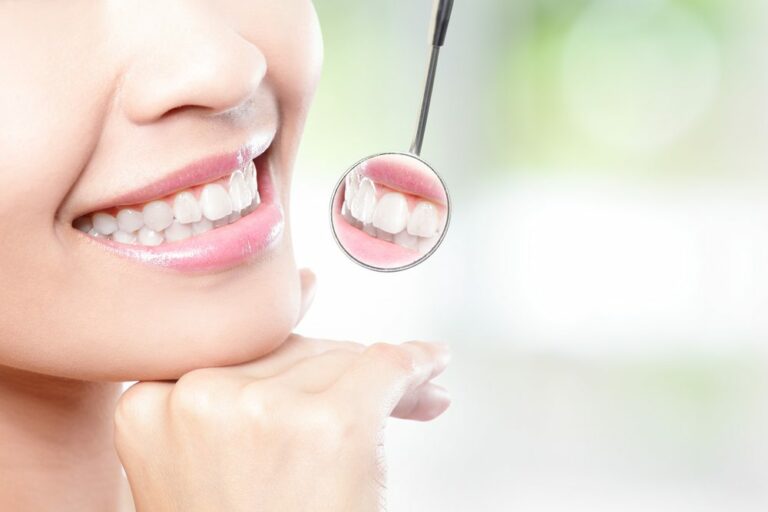 Your smile is the first impression that others have of you, so it makes sense that you would want it to be bright, white and healthy. According to the American Academy of Cosmetic Dentistry, more than 99 percent of all American adults believe that a smile is an important asset for social situations. Perhaps that is why so many patients are electing cosmetic dental procedures to improve their smiles and boost self-confidence.
Did you know…

that cosmetic dentistry is more than just teeth whitening? Your cosmetic dentist is also capable of transforming your smile's shape, color, alignment, as well as filling in gaps and discreetly restoring decayed or damaged teeth with tooth-colored fillings. In fact, modern advancements in cosmetic dentistry have made it possible for patients to achieve nearly perfect teeth with cosmetic enhancements and restorations that are virtually undetectable to friends, family and peers.
Frequently Asked Questions
Am I a candidate for cosmetic dentistry?
You may be a candidate for cosmetic dentistry if your healthy teeth have imperfections that you would prefer to be changed to enhance the appearance of your smile. It is important to recognize that esthetic dental treatments are not meant to alter your overall appearance, but rather to provide a positive change that compliments the health and natural appearance of your teeth. If you think cosmetic dentistry is right for you, contact your cosmetic dentist today to schedule a consultation.
What should I expect from my cosmetic dental visit?
Due to great strides in dentistry, cosmetic, restorative and general dentistry can overlap in a single visit. You can expect your cosmetic dentist to discuss health implications, as well as esthetics at your appointment.
What types of cosmetic treatments are available to me?
There are many types of cosmetic treatments available, from in-office teeth whitening to total smile make-overs. The types of treatments available to you will depend on your overall goals, but may include professional whitening, tooth-colored fillings, bonding, crowns, veneers, or dental implants.
What should I expect after receiving a cosmetic treatment?
You will receive special care instructions following your treatment. For example, if you have your teeth whitened you should avoid highly pigmented beverages and foods for several days to prevent staining. On the other hand, a dental implant make-over may require a significant amount of down time, as well as a temporary, but limited diet.