Oral Health 101: Never Miss a Dental Appointment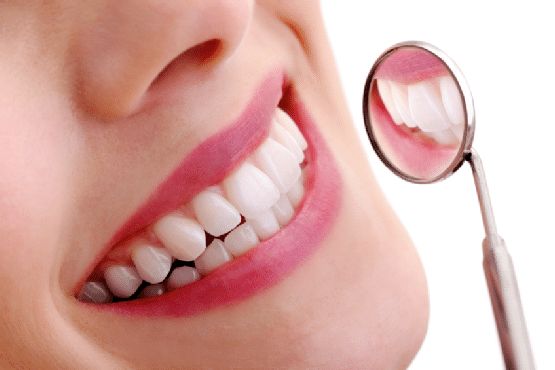 While visiting your dentist every six months may not be something you look forward to but it surely is one of the most important appointments to keep. After all, everyone loves a bright and beautiful smile! If you find yourself wondering whether it is worth your time and money, we are here to tell you that it undoubtedly is. You must never skip a dental check-up because the risks are high. You may end up paying a much higher price, from your wallet as well as peace of mind. Before we look at the reasons why you must be diligent about regular dental check-ups, a heads up for those of you looking for an orthodontist in Mount Pleasant, you have come to the right place. So, welcome!
4 Effective Natural Remedies for Gingivitis

Gingivitis, a common and mild form of gum disease, is easily treatable in its early stages with home remedies and oral cleaning by a dentist in Youngwood, PA. But, if left untreated, it can result in tooth loss. Nearly 20 to 30 percent of adults lose their teeth as a result of severe gum disease, says the American Academy of Periodontology. This makes treating gingivitis as soon as it appears all the more important. 
5 Bad Habits That Are Harming Your Oral Health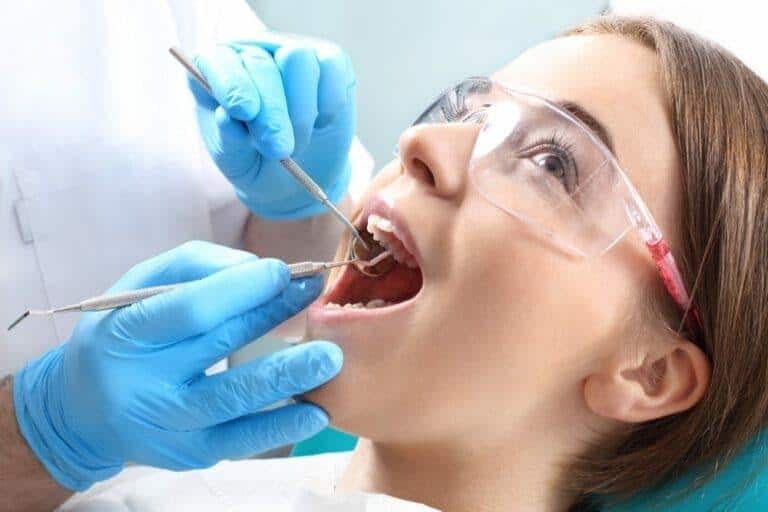 While you might floss regularly, brush your teeth and scrape your tongue twice a day, certain bad habits might wreak havoc on your oral health, regardless of your hygiene practices. We have mentioned some of them below so that you can take active steps to steer clear of them: 

Decay Arresting Treatment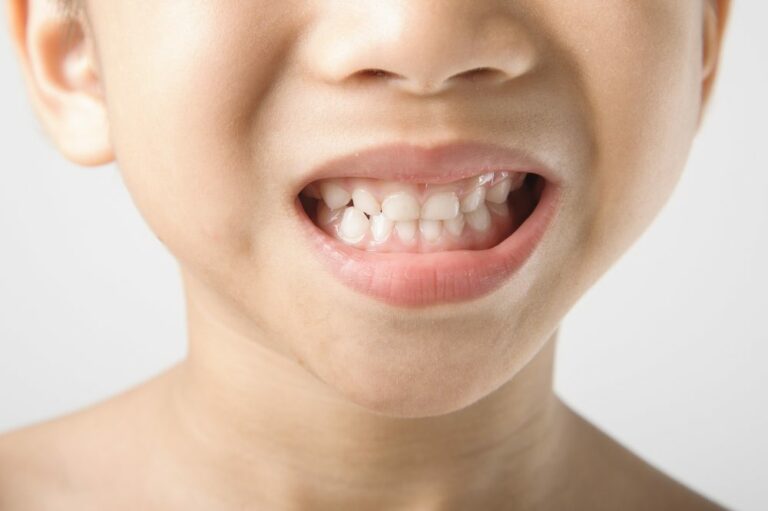 Non-Invasive treatment of small to moderate decay with Silver Diamine Fluoride application have children celebrating!
Prime Dental is very excited to announce that we are using Silver Diamine Fluoride (SDF) to arrest decay and help with tooth sensitivity! A lot of our patients are already benefitting from the use of SDF, especially younger children.
Dental Videos Regarding Procedures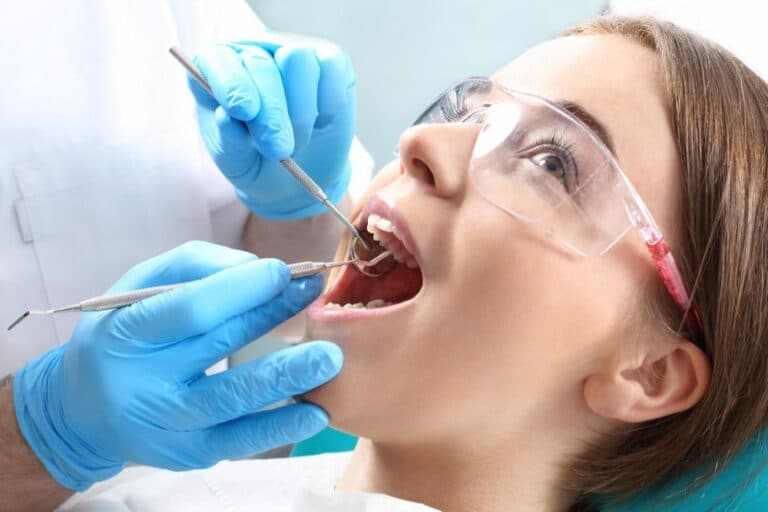 In case, in addition to the information we provided on our website, you would like to watch a video about dental procedures you are interested in, please go to this website LINK and click on the video you are interested in.
Invisalign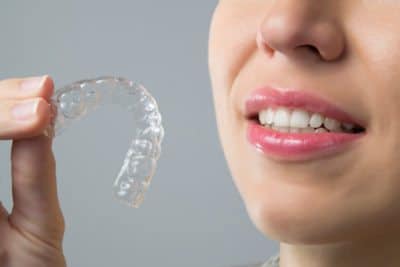 Invisalign is an orthodontic appliance system used to inconspicuously treat crooked and crowded teeth in adults and teens. This modern take on braces features a system of clear aligner trays that are worn at all times with the exception of during meals and when brushing or flossing. The trays are custom fitted to the teeth, making them virtually unnoticeable when laughing, talking, and eating with other people. Patients receive a sequence of trays, each of which is slightly different than the one before. The aligners provide a slight resistance to the teeth, forcing them to move into alignment over time. With Invisalign, adults and teens can achieve the smiles they've always wanted without feeling self-conscious about the mode of treatment.
Did you know…

wearing Invisalign is in no way as restrictive as traditional braces? Many adults opt for this system not only because it is discreet, but also because there is no need to change your diet to avoid foods that could damage braces. This is because the Invisalign system is free of braces and brackets, instead opting for a removable tray that can be taken out prior to meals. Also, Invisalign fits well into busy adult schedules, as there is no need to attend frequent visits for wire tightening. Most patients simply change to a new aligner tray every couple of weeks.
Frequently Asked Questions
Am I a candidate for Invisalign?
If you have crooked or crowded teeth that are embarrassing to you or otherwise preventing you from achieving optimal oral health, Invisalign could be the solution for you. Visit your Invisalign dentist for a complete consultation to find out if you could benefit from clear orthodontics.
What should I expect during my Invisalign treatment?
You will wear your aligners nearly all of the time, with the exception of about two hours per day. Invisalign treatments are different for everyone, but most patients can achieve their ideal smiles within one to two years. During that time, you can expect to make occasional dental visits to monitor your progress.
Will I need any post-treatment care?
Following your treatment, you will no longer need to wear Invisalign trays. However, you will need to wear a retainer each day to help protect your new smile. It is also important to continue visiting your dentist for routine check-ups and twice-yearly cleaning.
Dental Sealants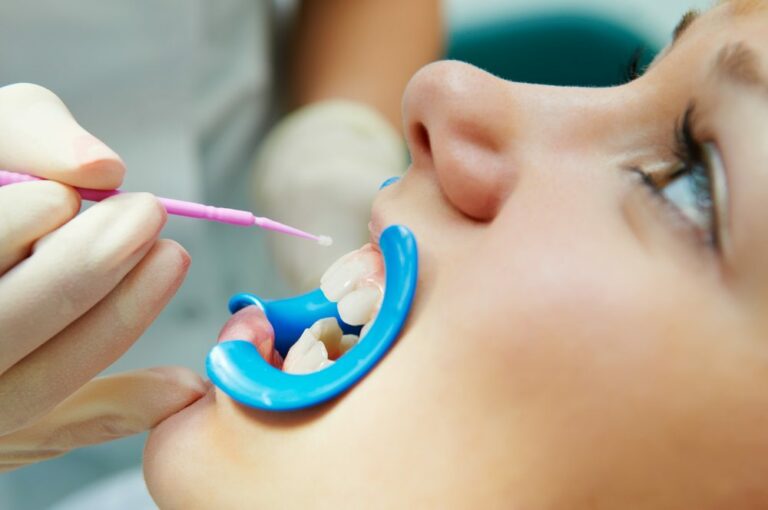 Dental sealants are clear coatings applied to the surfaces of a child's molars to prevent the development of tooth decay. They work by preventing food and plaque from resting in the grooves and crevices of molars – an area especially susceptible to cavities. According to the National Institute of Dental and Craniofacial Research, nearly 1 in 3 U.S. children ages 6 to 12 currently have sealants on their teeth.
Did you know…

that sealants can last as long as 5 to 10 years pediatric dental patients? Depending on a child's oral development and risk factors for tooth decay, sealants may be applied to the teeth as young as age 6. It is at this time that the first molars typically appear. Additional molars erupt at approximately age 12. If possible, sealants should be applied to a child's teeth immediately after any molar has appeared to reduce the risk of early decay.
Frequently Asked Questions
Will dental sealants affect the feel or appearance of my child's teeth?
Sealants bond directly to the teeth, where they harden to a clear or tooth-colored coat. This makes them virtually undetectable to others. Though it is normal to feel new sealants with the tongue, most children quickly adapt to their presence.
What will my child experience when getting sealants?
The process of getting sealants is fast and painless. The tooth is cleaned before the dentist paints the sealant onto the enamel. The sealant will immediately harden, acting as a barrier between bacteria and the chewing surface of the teeth. In most cases, sealants will last several years before needing to be reapplied. However, regular visits to the dentist will be necessary to monitor the condition of the sealants and examine their effectiveness.
Will sealants prevent all cavities?
While sealants are extremely effective for preventing tooth decay in children, they do not replace other forms of preventative oral health care. Children should still brush and floss each day using a fluoridated toothpaste. Regular dental exams and a balanced diet low in sugar are also essential for good long-term oral health.
Digital X-Rays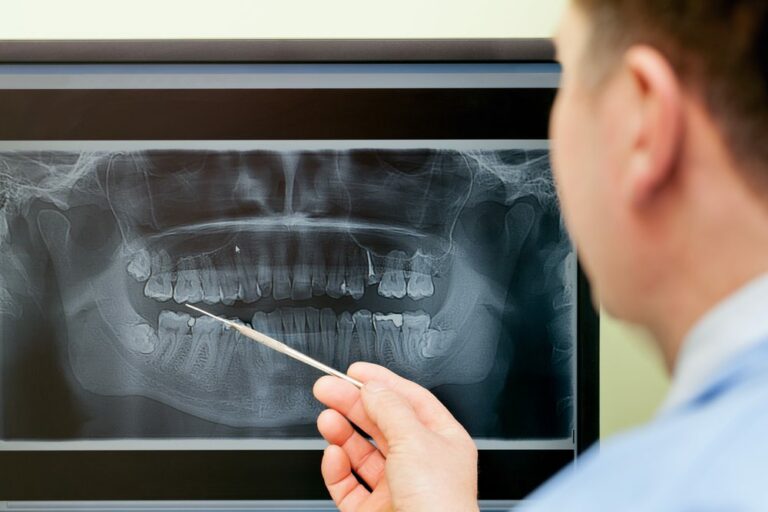 Digital x-rays are a more streamlined way of taking dental radiographs. Like traditional x-rays, digital versions provide an in-depth view of the structures of the mouth, helping dentists detect complications and develop effective modes of treatment. Digital x-rays are capable of revealing hidden caries, bone erosion, and even tooth decay hiding beneath restorations.
Requiring less radiation and no film to process, digital x-rays have become the standard for oral imaging. These systems produce instant digital images that can easily be enhanced and enlarged for a more accurate diagnosis. The images are captured, stored, and even transmitted via in-office computers. In fact, dentists can easily print or email copies of x-rays in just seconds.
Dental x-rays make for a better and more efficient patient experience. Office visits are faster, patients are exposed to less radiation, and radiographs can be sent to a specialist for review in a fraction of the time necessary for traditional film x-rays.
Dental Health and Your Diet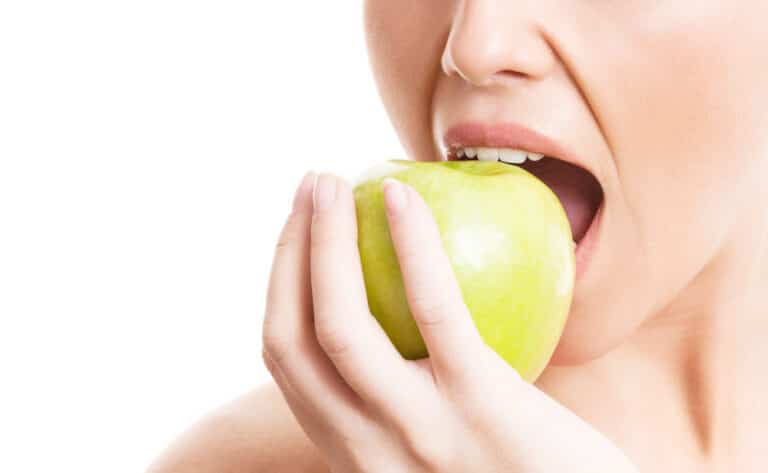 Your body works hard to convert the foods you eat into energy. You may not think twice about what you are eating – especially when it comes to grabbing an afternoon snack or sipping on a vanilla latte on your commute. But the food you put in your mouth affects more than just your waistline. The truth is, your diet has a direct effect on your overall dental health. Developing good eating habits can lead to excellent oral health free of decay and gum disease. The American Dental Association recommends avoiding certain foods that can expedite decay, such as foods high in sugar.
Did you know…

that eating a slice of pie in the afternoon could be more dangerous to your oral health than eating the same piece of pie as a dessert after dinner? According to the ADA, snacking between meals – especially on sugar-filled foods – can more rapidly lead to decay than eating the same foods with meals. If you must eat the mid-afternoon pie, reach for the toothbrush afterward. Better yet, swap the pie for a nutritious, sugar-free snack like string cheese or some baby carrots.
Frequently Asked Questions
Should I change my eating habits to better my oral health?
Probably. But never start a new diet without first consulting with your physician. If you are on a special diet, be sure to speak with your dentist about the types of foods you should be eating that comply with your diet and can also optimize your oral health.
What types of changes will my dentist recommend?
In addition to avoiding sugary foods, the ADA recommends drinking plenty of water each day and avoiding snacks between meals whenever possible. It is also important to consume nutritious foods from each of the major food groups, including whole grains, vegetables, lean proteins, low-fat dairy, and fruits. Not only will you improve the health of your teeth and gums, but you may drop a pant size too!
Are there any other habits I should be adopting to improve my oral health?
Yes. You should be flossing daily and brushing twice daily using a soft-bristled toothbrush. You should also be visiting your dentist at least twice per year for oral exams and professional dental cleanings.
Bad Breath
Having bad breath can be an embarrassing problem – especially if you are regularly face to face with other people. Known professionally as halitosis, bad breath plagues many people every day. Most cases of bad breath can be remedied by efficiently brushing the teeth. However, some types of bad breath are chronic or recurring, which may warrant a visit to the dentist.

Did you know…

that bad breath can be caused by something as simple as eating too much garlic, or that it could be a serious symptom of a disease? Some of the most common causes of bad breath include dry mouth, certain medications, use of tobacco, poor dental hygiene, and oral infections. In rare cases, bad breath may be a sign of diseases like cancer or gastroesophageal reflux.
Frequently Asked Questions
Do I need treatment for my bad breath?
If your bad breath does not improve despite self-care techniques, such as dietary adjustments and thorough tooth brushing, you may need to see a dentist about pursuing professional treatment. Keep in mind that short-term remedies like gum, breath mints, and mouthwash may temporarily freshen breath, but they are not a solution to the underlying problem.
What should I expect my dentist to do about my bad breath?
Your visit will begin with an examination and questions about your daily habits, such as the types of foods you eat and the medications you take. Your dentist may then inspect your mouth for signs of decay, infections or gum disease that could be causing your bad breath. If your chronic bad breath cannot be traced to an oral problem or daily habit, you may be referred to a physician for further evaluation.
Is there anything I can do to maintain better breath?
Yes. If bad breath is a source of embarrassment for you, try to keep breath fresheners on-hand at all times. Sleep with your mouth closed, as this prevents dry mouth and helps tame morning breath. Eliminate odor-causing foods from your diet, such as garlic and onions, and make an effort to brush your teeth and tongue every morning and night. Finally, be sure to visit your dentist for professional cleanings at least twice per year to remove built-up plaque that can cause chronic halitosis.